ON THE CALENDAR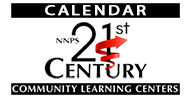 QUICK LINKS
Welcome to Carver!

Map to Carver Elementary School
Visit us on Facebook

OUR MISSION: The Carver community will educate every student and teach positive citizenship skills within a safe, nurturing environment.

OUR MOTTO: I am a peaceful learner. I care about all people. I respect myself, others and all living things.

News & Announcements

Featured Links

Featured Video

Your browser doesn't support HTML5 video tag.